Segway XT Cross-Terrain Transporter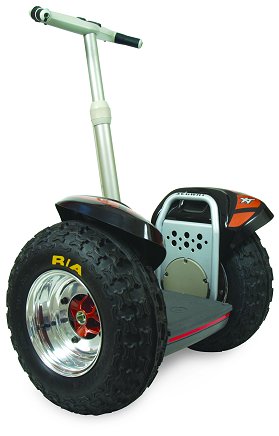 A new all terrain Segway XT human transporter will be coming in April 2005. This model has a maxium speed of 12.5 MPH and will include a new lithium-ion battery with increased energy compacity.
The Segway Cross-Terrain Transporter (XT) is the latest self-balancing human transporter that provides enhanced performance on a variety of terrain with minimal environmental impact. Featuring all-terrain tires, a robust new fender design, new extended-range lithium-ion batteries and specially tuned software, this rugged Segway XT will go practically anywhere you want to go.